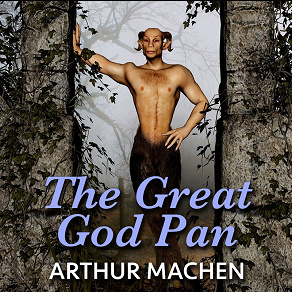 The Great God Pan
The Great God Pan is a horror novella written by Welsh author Arthur Machen.
On publication it was widely denounced by the press as degenerate and horrific because of its decadent style and sexual content, although it has since garnered a reputation as a classic of horror. Machen's story was only one of many at the time to focus on Pan as a useful symbol for the power of nature and paganism.
Reviewing The Great God Pan for the magazine Literary News, Richard Henry Stoddard criticised the story as "too morbid to be the production of a healthy mind."
The story has since attained the reputation of a horror masterpiece. In Supernatural Horror in Literature, H. P. Lovecraft praised the story, saying: "No one could begin to describe the cumulative suspense and ultimate horror with which every paragraph abounds"; he added that "the sensitive reader" reaches the end with "an appreciative shudder". Stephen King referred to it as "one of the best horror stories ever written. Maybe the best in the English language." 
Enjoy a true horror classic.
The first version of the story was published in the magazine Whirlwind in 1890, and Machen revised and extended it for its book publication in 1894.
Audiobook read by Ethan Rampton, running time 1 hour, 58 min. Unabridged full version. Also available as E-Book: ePUB, lenght 22,300 words, average reading time 1 hour, 50 min.
Arthur Machen (1863-1947) was a Welsh author and mystic of the 1890s and early 20th century. He is best known for his influential supernatural, fantasy, and horror fiction. His novella "The Great God Pan" (1890; 1894) has garnered a reputation as a classic of horror (Stephen King has called it "Maybe the best [horror story] in the English language"). He is also well known for his leading role in creating the legend of the Angels of Mons.
Listen to sample
---