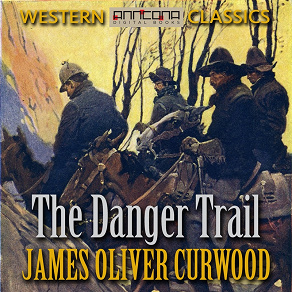 The Danger Trail
The Danger Trail is an adventure novel by American writer James Oliver Curwood.

Chicago engineer Jack Howland is sent to the edge of the Canadian barren lands north of Prince Albert to establish a train route through some of the most trecherous terrain in North America. 

He would soon learn that it was not only the terrain that was forbidding, as he begins to understand why the previous engineers, sent on the same mission, had been forced to give up the task and flee back to the south.

Mysterious visitors, suspicious characters, strange apparent coincidences, and one particularly mysterious girl meet Howland at every turn in this suspenseful tale of adventure, excitement, danger, and romance set in the northern Canadian wilderness.

The Danger Trail was first published in 1910. AUDIO: Reading by Roger Melin, running time: 6 hours. Unabridged full version. E-book: ePUB, 52 500 words, reading time approximately 4 hours, 20 min.

James Oliver Curwood (1878-1927) was an American action-adventure writer. His books ranked among Publishers Weekly top-ten best sellers in the United States in the early 1920s. At least eighteen motion pictures have been based on or directly inspired by his novels and short stories. At the time of his death, he was the highest paid (per word) author in the world.
Listen to sample
---